Crème Anti-cellulite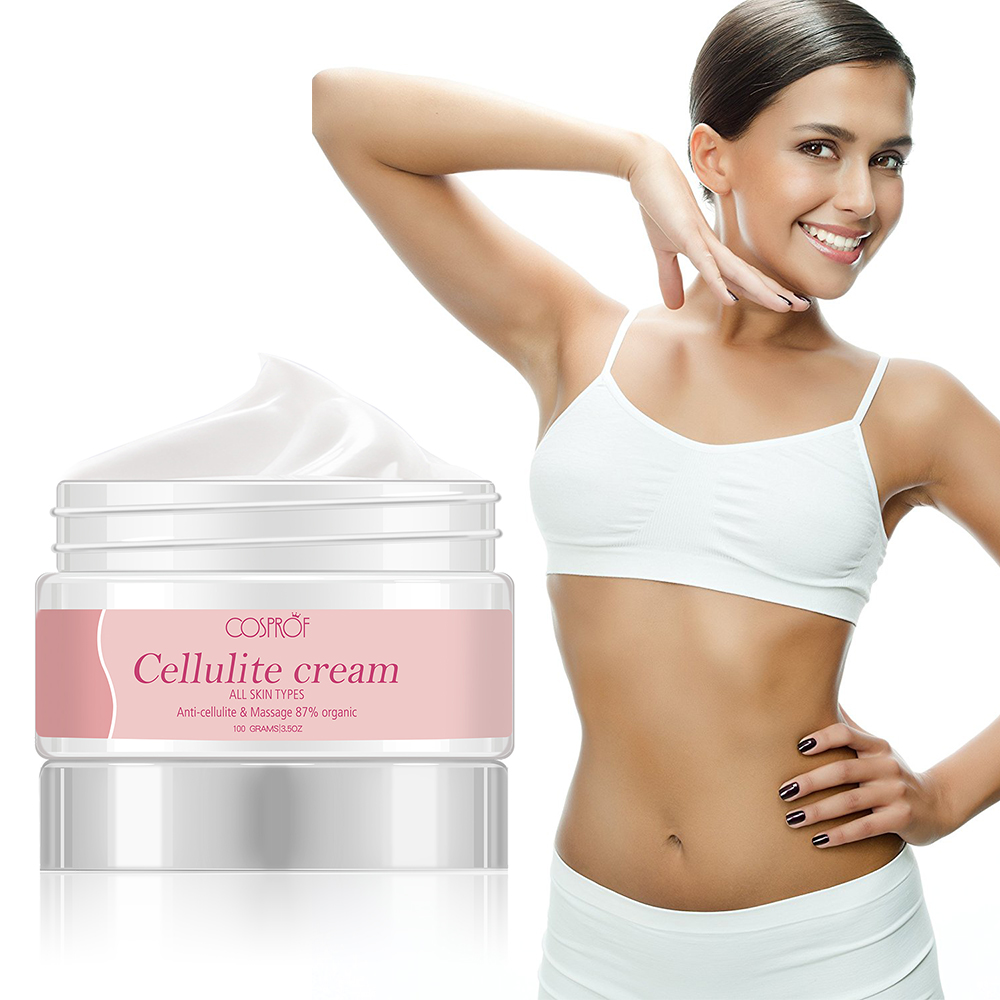 Fully secure site
The protection covers your purchase and your personal data.
Delivery in 4/5 days
14 days to change your mind
Response within 24 hours to resolve all your questions.
SECURE PAYMENT
Pay securely with the strengthened banking system.
Caractéristique:

Ingrédients uniques naturels, le mélange de substances naturelles, pures aloès organique et romarin donne une formule unique qui aide à brûler les graisses et accélère le métabolisme et le processus minceur.
Il est conçu pour traiter la graisse dans les zones problématiques telles que le ventre, les cuisses et les bras. Il pénètre l'épiderme, provoquant un effet chauffant.
La crème Cellulite pénètre efficacement la peau et combat les graisses excessives.
À mesure que nous vieillissons, notre tissu conjonctif devient plus rigide, ce qui rend difficile l'adaptation aux changements de poids, provoquant la cellulite. mais il y a des façons de devenir la meilleure version de nous-mêmes.
Poids Net: 100g
Comment utiliser:
1. Frottez à plusieurs reprises la crème sur votre peau jusqu'à absorption complète. Une sensation de chaleur peut survenir pendant le massage.
2. Pour de meilleurs résultats, s'il vous plaît assurez-vous de masser jusqu'à l'absorption complète de la crème et adoptez une alimentation saine et une activité physique régulière.
10 other products in the same category: